Defence
For hundreds of years now, the military has been an important driver of innovation, which currently occurs mainly in the field of electronics and weight reduction. Equipment must be quickly and efficiently deployable for a wide variety of purposes. The use of high-quality material types and processes contributes to this weight reduction, whilst maintaining enhanced structural strength. All this requires a unique palette of suppliers for this market. Needless to say, engineering, quality, precision and reliability play an important role in the production of components.
The defence market is a true driver of technological innovative power. Bas Schunselaar - Managing Director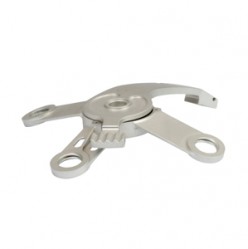 Efficient and
applicable


For many years, we have been a supplier of electronics enclosures, components for optical systems and suspension systems for radar and antenna equipment, among other things. These components require accuracy and finishing. Choice of material and state-of-the-art production technologies also play an important role. For this reason, we are regularly involved in preparing these components for production at an early stage.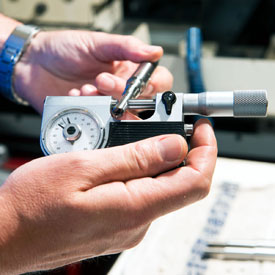 The unique knowledge and capacities of the Micro Machining Group ensures that we are known to the Ministry of Defence as a reliable partner and system supplier. The Micro Machining Group has modern production equipment in addition to all the necessary certificates (AS9100D and AQAP 2120) as a result of which every client requirement can be fulfilled.
We would be pleased to contact you about the challenges you are facing, and discuss how we can offer support.